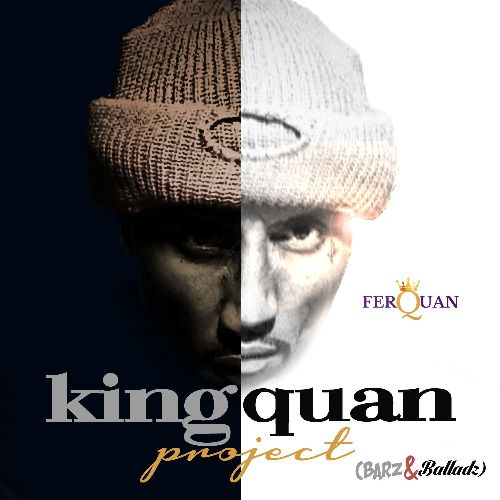 Quan (aka FerQuan) released his Barz EP exclusively on Bandcamp on March 25th. Today (8/26/2022), the self-proclaimed "Rap-Sing King" releases the full long-awaited King Quan Project: Barz & Balladz on all digital streaming platforms via Kingz Nation/Soulspazm. A soulful street classic, the full-length double EP is the consummate display of skill and versatility of an artist fueled by hunger and determination. The former signee of Nas's Ill Will Records has made some significant strides in his career since he first exploded onto the scene in 2005, but with Barz & Balladz, he has completely come into his own as both an emcee and singer fully immersed in a world of music that transcends generations. From melodic raps about the life of a street hustler over hard-hitting trap beats; to sultry slow jams that fuse R&B, Neo-Soul, and Trap-Soul to perfection; Barz & Balladz runs the gamut of modern music.
"The vision for this project was to use every single God-given talent to touch everyone willing to listen. Be it rapping, singing or a seamless hybrid of both, I'm sharing my personal testimonies in these songs. They illustrate the evolution of a 'Ghetto Prince' to a 'People's King' in the face of adversity. I knew that I wanted to challenge myself and reinvent my sound, but vowed that in doing so I would stay true to myself. From there I just kept writing, recording, and producing until I felt I accomplished exactly what I set out to do. I feel this project will truly show the world my versatility, while also showing the unwavering passion, commitment, and dedication I have when it comes to music, life, love, and the struggles of the people." – FerQuan
The King Quan Project: Barz & Balladz LP serves as Quan's first full-length project since his 2017 album Point Of No Return.
Stream/purchase the King Quan Project: Barz & Balladz here.